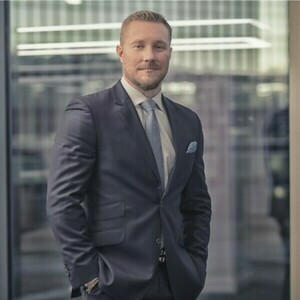 John McDonough
Special guest
For more than 20 years, John M. McDonough has been helping his clients maximize and strengthen their financial wellbeing.
John is one of the original four Managing Directors to take Cool Springs Financial's Prestige Strategy to market focusing on business, estate planning and retirement solutions that utilize specialty financing.
In his business planning practice, John helps business owners, executives, and key employees with strategies for executive compensation, employee retention, bonus structures, etc., all designed with little to no cost to the company and little to no tax to the employee. John's experience with Cool Springs and his ability to structure designs uniquely to fit the clients needs has made him a highly sought after resource for the rest of the industry.
John has spoken at national meetings as a product matter expert, has served in an advisory role, and has served on the board of directors of several national organizations.
John married his high school sweetheart, and the two are proud parents of beautiful daughters. He is passionate about his faith, family, and friends. In his spare time, when John isn't golfing, he is helping those in need through philanthropic initiatives he and his wife believe in deeply.
John McDonough has been a guest on 1 episode.
September 14th, 2021 | 35 mins 23 secs

Today on the Maverick CPA Podcast, I'm talking with my good friend, John McDonough, Senior Managing Director at Cool Springs Financial.

John is a specialist in Financed Insurance. A subject many people may see as a commodity, but John's approach is anything but. His unique approach is an essential listen to anyone working with ultra-high net worth families, closely-held businesses, or companies looking to improve c-suite retention.