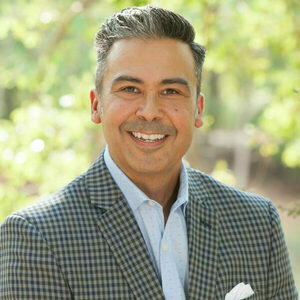 Matthew Miller
Special guest
CEO, Senior Wealth Advisor - Awaken Wealth Partners
Be honest. When you hear someone say that, I'll bet a voice in your head says, "Yeah, right." I mean, let's face it. It's one thing to say it's not about the money. It's another to really mean it.
Hi friends! I'm Matt Miller of Awaken Wealth Partners—part of the Thrivent Advisor Network.
I educate, guide, and counsel folks like you on how to make better decisions with your money…so you can enjoy a sense of reassurance, secure what matters most in your life, and make a lasting impact on the people you care about. And for me, it's really not about the money.
Growing up in Cypress, TX, I learned three values from my parents that have remained constant my whole life… have faith in God, family first and work hard at all you do.
These days, my wife Leah and I have a daughter in college, are active in our church, and spend a lot of time outdoors. And hard work has paid off, too… I'm a proud Aggie—Gig 'em!—and took my degree in Agriculture into a successful career in corporate sales.
But you know what? My life—and my business—look completely different from what I had imagined not even ten years ago. Because I'll be honest… There was a time when it really was about the money for me.
Not surprising, when I think about it. Self-made success is a big deal where I come from. Starting a career in corporate sales was one thing. But then rising rapidly up through the ranks to become national sales director of a major firm while I was still in my 30s? Kind of went to my head.
The more success I achieved, however, the less grounded I felt. Spending every week on an airplane will do that to you! I knew something was missing from my life, only I couldn't figure out what…until two things happened.
A friend at church introduced me to Thrivent. And my father-in-law gave me the best advice ever…and convinced me that the opportunity to launch a financial advisory practice of my own would change my life.
Now, whether I'm working with an executive mapping out sophisticated strategies maximizing complex compensation packages, stewarding multi-generational wealth for a family, or educating professionals on retirement planning, my approach is the same…
It's not about the money. It's about relationships, and how we can fulfill a higher purpose through those relationships. Money? A means to an end…
Think about it. Money can be the means to lead you away from your purpose—like it did to me. Or help you achieve it.
Take it from me. Using money to help you achieve your purpose is much better.
Let's visit soon.
Matthew Miller has been a guest on 1 episode.
February 21st, 2022 | 48 mins 54 secs

Today on the Maverick CPA Podcast, I'm talking with Matthew Miller, co-founder and CEO of Awaken Wealth Partners, a wealth management firm in Houston.

I've known Matt for many years, we've had a number of client meetings together, and I've always enjoyed his holistic approach to planning.

This is a great episode to learn more about the approach Awaken takes Matt's journey and how they combine fiduciary responsibilities and a 'suitability' perspective.